Exploring the World of Photography: Unveiling the Best Camera for Every Moment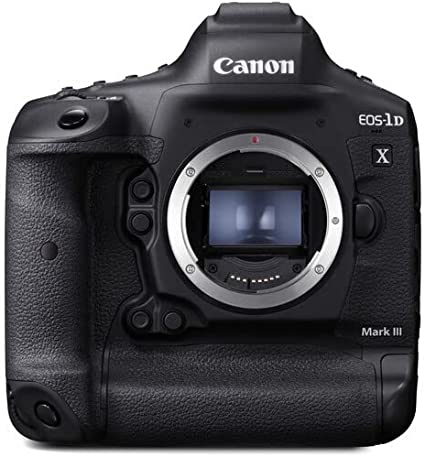 Introduction for Unveiling the Best Camera for Every Moment
Photography has become an integral part of our lives, capturing precious moments and allowing us to relive them for years to come. With a plethora of cameras available in the market, finding the best one can be a daunting task. In this article, we will dive into the world of cameras and unveil the features that make one camera stand out from the rest. While there isn't a one-size-fits-all solution, we will explore the characteristics that define the best camera and recommend some exceptional options that cater to various photography needs.
Image Quality and Sensor Size :
One of the primary factors that sets a camera apart is its ability to produce high-quality images. A larger image sensor typically leads to better image quality, as it allows more light to be captured. Full-frame cameras, such as the Sony Alpha a7R IV and Canon EOS 5D Mark IV, offer exceptional image quality and dynamic range, making them popular choices among professional photographers. These cameras excel in low-light conditions and produce stunningly detailed images.
Compactness and Versatility :
For photographers on the go or those who prefer a more portable setup, compact cameras offer a perfect blend of convenience and versatility. Mirrorless cameras like the Fujifilm X-T4 and Sony Alpha a6600 are known for their compact size, lightweight design, and exceptional image quality. These cameras often feature interchangeable lenses, allowing photographers to adapt to different shooting scenarios, whether it be landscape, portrait, or macro photography. Their advanced autofocus systems and high-speed continuous shooting make them ideal for capturing fast-paced action or wildlife photography.Unveiling the Best Camera for Every Moment
Specialized Features:
Different photography genres demand specific features to achieve optimal results. Sports and wildlife photographers require fast autofocus, high continuous shooting speeds, and robust image stabilization. The Nikon D6 and Canon EOS-1D X Mark III are flagship DSLRs tailored for these needs. They provide lightning-fast autofocus, impressive burst rates, and rugged build quality, making them reliable tools for professionals in demanding environments.
For vloggers and content creators, cameras with excellent video capabilities are essential. The Panasonic Lumix GH5 and Sony Alpha a7S III offer high-resolution video recording, advanced autofocus, and superior low-light performance. These cameras are often equipped with various video-specific features like in-body stabilization, log profiles, and external microphone support.Unveiling the Best Camera for Every Moment
The Best Camera for You :
Ultimately, the best camera for you depends on your specific requirements and budget. It's crucial to consider factors such as image quality, size, versatility, and specialized features. If you prioritize image quality and have a flexible budget, full-frame cameras like the Sony Alpha a7R IV or Canon EOS R5 can deliver stunning results across various photography genres.
For those seeking a compact and versatile setup, mirrorless cameras such as the Fujifilm X-T4 or Sony Alpha a6600 are excellent choices. They offer a lightweight design, exceptional image quality, and a vast selection of lenses to suit different shooting styles.
If your focus is on capturing fast-paced action or wildlife, flagship DSLRs like the Nikon D6 or Canon EOS-1D X Mark III excel in speed, accuracy, and durability.Unveiling the Best Camera for Every Moment
Conclusion:
The best camera is the one that suits your specific needs and shooting style. The options discussed here represent some of the top cameras available in the market today, but there are many other excellent choices as well. Consider your preferences, budget, and intended use when making a decision. Remember, it's not just about owning the "best" camera but finding the one that empowers you to capture and create images that inspire and evoke emotions. Happy shooting! Unveiling the Best Camera for Every Moment
Which Camera is best for photography and videography
motivenews.net Unveiling the Best Camera for Every Moment