How To Find A Hidden Camera In Your Home: There are a number of ways to find a hidden camera in your home. Here are some tips: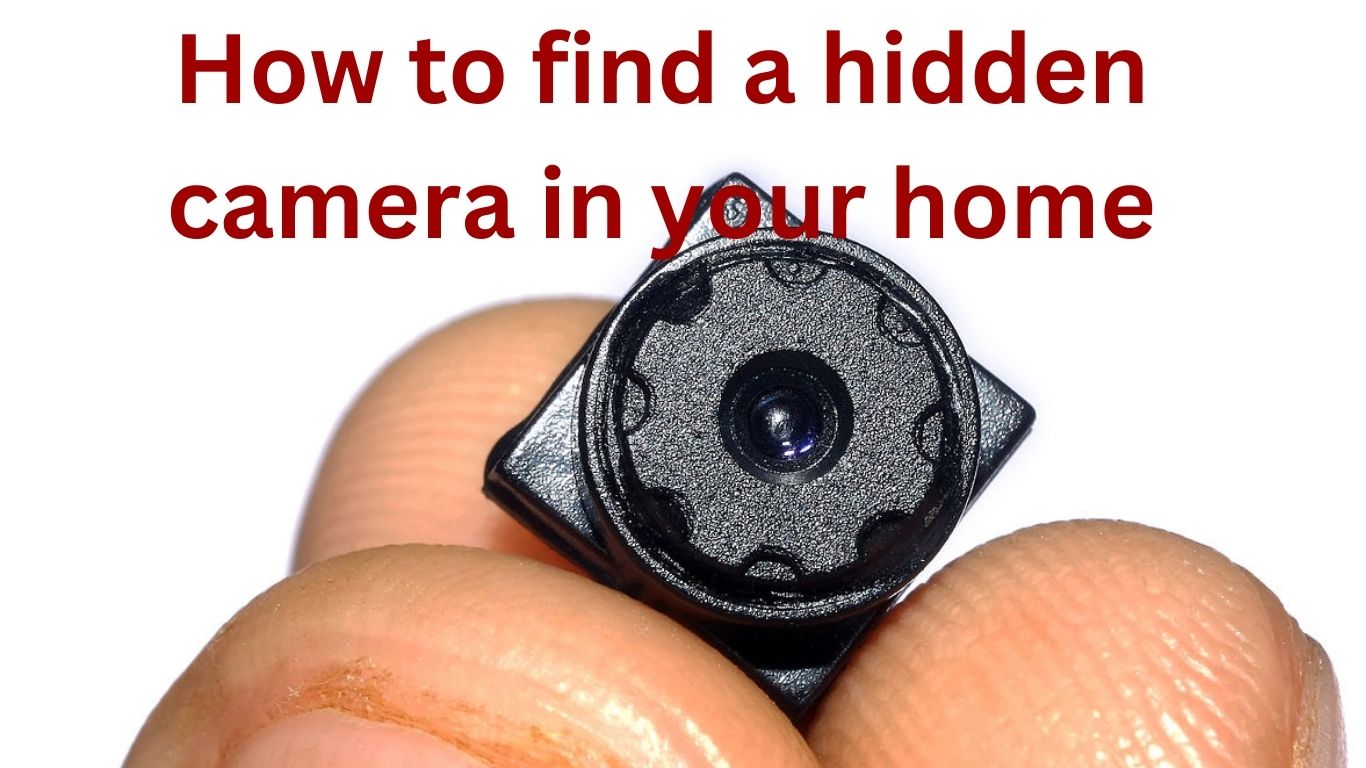 How To Find A Hidden Camera In Your Home
Look for suspicious objects.
Hidden cameras can be disguised as a variety of objects, including smoke detectors, clocks, stuffed animals, and even pens. Pay attention to any objects that seem out of place or that have strange wires or attachments.
Check for lights.
Some hidden cameras have small LED lights that indicate they are recording. In a dark room, look for any blinking or glowing lights.
Use a flashlight.
Turn off the lights in the room and shine a flashlight around. Look for any reflective surfaces, such as glass or metal. If you see a reflection, it could be a hidden camera lens.
Check any mirrors.
Hidden cameras can be hidden behind mirrors, so be sure to check them carefully. Look for any unusual gaps between the mirror and the wall, or for any wires or attachments.
Use your smartphone camera.
Some smartphone cameras have a feature that can detect infrared light. This can be useful for finding hidden cameras that emit infrared light.
Scan your Wi-Fi network.
Some hidden cameras are connected to Wi-Fi. You can use a Wi-Fi scanner app to look for any unknown devices on your network.
Check for signal interference.
Wireless hidden cameras emit radio waves. You can use a signal detector to check for any unusual radio signals in your home.
Use a hidden camera detector.
There are also dedicated hidden camera detectors available for purchase. These devices can be used to scan for hidden cameras, even if they are well-hidden.
Hire a professional.
If you are concerned about hidden cameras in your home, you can hire a professional to sweep your home for them.
Here are some of the most common places to find hidden cameras:
Smoke detectors
Clocks
Stuffed animals
Pens
Mirrors
Air vents
Light fixtures
Books
Picture frames
Electrical outlets
Plants
Under furniture
If you find a hidden camera in your home, it is important to disconnect it immediately. You should also report the incident to the police.motivenews.online